Today's Daily Devotional from Pastor Andrew Bills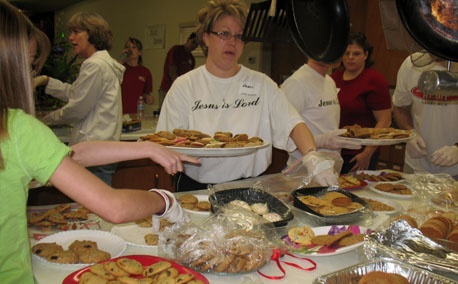 "Are You Aware That God Has Allowed You To Be Where You Are To Impact Your Surroundings Through Him?"
So often believers complain about their current situations in life instead of bringing "Faith To That Place" then touching and blessing the lives of others under those same negative, adverse or distressful conditions and circumstances. 
Wherever The Spirit of God has you, He's not only able to sustain you but you're there to impact your surroundings for Christ.  While there is no place on earth free from trials, tribulations, unbelief, fear and temptations, whatever place you now find yourself in, you're being allowed to pass through there to let your light shine in the midst of that darkness through His Word and Holy Spirit.
In the 12th chapter of the book of Genesis, we read of the calling and the leading of Abram who later became Abraham.
Genesis 12: 1-3 NIV says, "The LORD had said to Abram, Go from your country, your people and your father's household to the land I will show you. I will make you into a great nation, and I will bless you; I will make your name great, and you will be a blessing.  I will bless those who bless you, and whoever curses you I will curse; and all peoples on earth will be blessed through you."
God not only made this promise to Abram, but put His Word, Favor and Grace upon his life as he began his journey of faith.  Please take note again at God's promise to Abram, especially where The Lord informed him that "you will be a blessing and I will bless those who bless you."
Upon his arrival, the land of Canaan which had been very fruitful, was now experiencing a severe drought and famine.  Abram, who had left his land where there were plenty of provisions, now arrives in a place where there's only lack.   The appearance of those severe or negative conditions led his mind to think that this could not be the place of blessing or where God was leading him. 
So instead of believing God's word, impacting the surrounding by faith, trusting in The Lord to make changes in that land and telling the others about His God, Abram flees.
He journeyed on southward, from where God wanted him to be, into Egypt where he fell into sin, error and encountered new troubles, which could have cost his life if not for the divine intervention of God.  Then once he was ordered out of Egypt, he returned back into the land of Canaan.
Just like Abram, all believers have been called to walk by faith, trust God despite the appearence of negative circumstances and impact our world through God.  Can the unbelievers around you see The Living Christ within you?   The only way they'll see God is through your life.  Are you giving them a good view of Christ? 
Instead of complaining, crying, cursing, taking matter into your own hands and doing negative things, believers should be bringing inspirational to a dying world.  Colossians 1:27 says that "Christ in you is the hope of glory."
Whatever you're going through or have been delivered from, The Lord is giving you the opportunity to share your testimony about His Love, Power and Grace to impact others around you.
Therefore allow Christ, through His Word and Holy Spirit, to reign in your life.  Christ in you and you in Christ makes the difference as you go through diverse situations in this life.  Regardless of the trials that may come your way, let your light shine and remain faithful unto Him that you may receive the crown of life through Jesus Christ.