Daily Devotional from Pastor Andrew Bills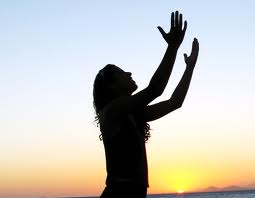 Did You Know That God Can Use People Even When They Don't Know That They're Being Used By Him?
One of the revelations that you need to understand and receive from studying scripture is that "There's Nothing Too Hard For God To Do."  As The Holy Spirit constantly orchestrates and moves in our world, Christ touches the lives of others around you to impact, influence, affect and even bless your life.  Yes, even if they're not aware of the invisible presence of God impacting their thoughts or actions in relationship to you.
In 1st Samuel chapter 29, we read of such an account in the life of David.  Out of fear of King Saul, David and his men earlier had fled Israel and moved into the land of the Philistines, who were their enemy.  Then for over 15 months, David worked hard to convince their king that he was now his trusted friend and loyal subject.  And King Achish believed him.
But soon as war again began to arise between The Philistines and Israel, King Achish commanded David to mobilize his men to help fight alongside his men against Israel.
David now had placed himself in a very difficult predicament because he knew to oppose Israel would be to stand against The Lord.  So, as David was nervously trying to figure out a way out of his situation, certain Philistine commanders suddenly remembered his prior victories over them and they became extremely unhappy about David's presence in their midst.  So, they demanded that the king get rid of them in case his heart still might be with Israel and he begins to sabotage them.
1st Samuel 29:3-4 NIV says, "The commanders of the Philistines asked, "What about these Hebrews?" Achish replied, "Is this not David, who was an officer of Saul king of Israel? He has already been with me for over a year, and from the day he left Saul until now, I have found no fault in him."  But the Philistine commanders were angry with Achish and said, "Send the man back, that he may return to the place you assigned him. He must not go with us into battle, or he will turn against us during the fighting. How better could he regain his master's favor than by taking the heads of our own men?"
God had divinely intervened by using the Philistine commanders to deliver David and his soldiers from a very dangerous predicament and prevented him from making a costly mistake without them even knowing that they were being used by Him.  God supernaturally moved upon the hearts of others, thereby saving David from making war against his own country.
Often a believer can find himself in the very midst of a difficult situation or painful experience where his only solution is the divine intervention of God through the favor and grace of The Lord.  Remember, when God is all you have, God is all you need.
We must learn to take comfort that in whatever is happening to us, God has not been caught off guard, is still in full control and is directing things for our good.  We may not always understand or even enjoy some of the things we may have to experience, but things have been designed for our good through Christ who loves us.
Now The Holy Spirit of God can touch the heart of others around you to be a blessing of some sort or God will harden the hearts of others to move you into a certain place where you need to be in order to receive from Him.
The same power that touches or softens hearts can also bind hands or harden thoughts against you, but its still God who's mightily moving in your very midst and divinely orchestrating in your affairs.
Romans 8:28 NASB says, "And we know that in all things God works for the good of those who love him, who have been called according to his purpose."
Even if a believer gets out of faith like David did, God will supernaturally intervene and employ certain corrective measures to save, protect, deliver, provide for or set you free.
So, whatever's going on in your life, God will demonstrate His mercy and grace and will do whatever it takes to deliver you out of sin, draw you nearer to Christ, open up wonderful doors, move upon the hearts of others, or separate you from the world as He works to prepare you for eternity with Him.
THEREFORE, HAVE FAITH IN GOD!
__________________________________________________________________
ATTENTION PLEASE!!!
I would like to invite you to listen and be encouraged through our daily Internet Radio Bible Teaching Ministry Broadcast at: www.blogtalkradio.com/andrewbills
ALSO
Do you have a Bible question that you would like to have answered or a personal concern, thought or issue that you would like addressed?
Then please simply send me an email and I'll feature your questions or topic anonymously along with my answer on one of my daily teaching session.
Please email us at: