Today's Daily Devotional from Pastor Andrew Bills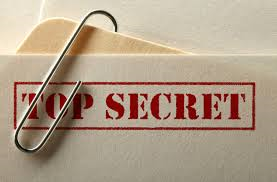 "What's The Secret Towards Living A Fulfilled Life?"
Have some of your expectations gone unfulfilled or unrealized?  Have you experienced some disappointments that have left you drained?  Instead of having a rich deep fellowship with The Lord, has your joy become faint, weak and almost non-existent?
Then the answer is very simple because God's remedy or cure towards living a full and complete life can be found in the following insightful and victorious words expressed directly from our Lord.
Jesus said in John 15: 4-7:  "Abide in Me, and I in you.  As the branch cannot bear fruit of itself unless it abides in the vine, so neither can you unless you abide in Me. I am the vine, you are the branches; he who abides in Me and I in him, he bears much fruit, for apart from Me you can do nothing. If anyone does not abide in Me, he is thrown away as a branch and dries up; and they gather them, and cast them into the fire and they are burned.  If you abide in Me, and My words abide in you, ask whatever you wish, and it will be done for you."
While many have read and even quoted this amazing passage of scripture, especially the beautiful promise of Jesus given in verse 7, many still don't understand the true meaning and the wonderful blessings of "Abiding In Christ."
While the dictionary defines the word "Abide" as to: remain, continue, reside, sustain, submit to, to act in accord with, to be faithful to or to steadfast with, it simple means to fully "LIVE IN."
The words of Christ are not to just be occasionally looked upon or merely recalled.  His promise is predicated upon His words being engrafted in your heart and "MADE ALIVE IN  YOU."  "Abiding In Christ" is a marvelous ongoing experience or life-style which is just a foretaste of God's Divine Eternal Glory
Christ gives us His assurance that if you want your prayers to be heard and answered then you first must permit or allow His word, His doctrine, His principles and His Spirit to be our wisdom, control our conduct, guide our affections and regulate our lives.
Therefore, "Abiding In Christ" is not quick sprint or a short lived emotional feeling.  It's not a Sunday morning special emotional charge or fix that you get before you prepare to return to the mundane or routine duties of your other regular weekly activities.  "Abiding In Christ" is even much more than just having a local church membership.
"Abiding in Christ" is an unbroken, highly cherished, awesome communion with our Savior and Lord.   It's a loving, faithful, compassionate and intimate fellowship in your relationship with Christ.  It's an exciting "LIFE IN THE SPIRIT," walking in His Grace, standing on His word, a priceless bond between Christ and you, in which you have been given special access unto God.  It's then you'll hear, be led by His Holy Spirit and experience "joy unspeakable and the peace that passes all understanding." 
It's here you'll find your needed direction, guidance, strength, and solutions to your problems.  It's here that you'll find God's comfort, encouragement and love.
To "Abide In Christ" is to be made one with Christ, as He Is One With The Father.  (Read John 17:22).   Only "Abiding In Christ" brings peace to the troubled mind, joy to the wounded soul and rest to a troubled or stressed out heart.
"To Abide In Christ" is God's personal invitation to you to enter into His presence and partake with Christ in all the majesty and glory of His royal life. 
Will you accept His amazing offer and lean on His Everlasting Arms?