Today's Daily Devotional from Pastor Andrew Bills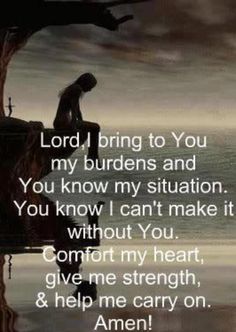 "Can You Name A Time That I Ever Failed To Answer Your Prayers?"
While lying on the floor crying out to God, with tears streaming down my face, these were the distinguishing words that I clearly heard The Holy Spirit speak to me as I was going one of the most heart-wrenching periods in my life years ago. 
While the words seemed audible and brought hope, it also left me briefly baffled until I began to reflect back and began to count His many blessings.  The more I recalled, the more I sensed His awesome presence with me because I had truly stood before some great mountains before, but only His Grace could have brought me through. 
Then I remembered reading in 2 Chronicles 20: 1-30 of the dramatic story King Jehoshaphat and the nation of Judah being invaded by an army made up of different nations, numbering a greater multitude with a better military and weapons.   
After the king heard the report, he gathered all his citizens and together they sought the face of God and prayed, recalling many of the past blessings from the mighty hand of God.  Then in the midst of their prayer, God spoke through a prophet giving them instructions not to fight, but only to behold the deliverance to be wrought by the Lord.
So, as King Jehoshaphat took his people and marched out to the mountains that were surrounding the battlefield, 2 Chronicles 20:22 NIV says, "As they began to sing and praise, the LORD set ambushes against the men of Ammon and Moab and Mount Seir who were invading Judah, and they were defeated."
As Judah began to sing and to praise The Lord, suddenly, in the camp below which was composed of the different nations, the Lord began to move and jealousies and animosities began to spring up, which led to widespread dissension and fierce feuds.   Each tribe then rose up and drew the sword against each another, mutually destroying each other.  The spoils which were left were so great that it took the people of Judah 3 days to carry away all the goods that were there.
This all came as a result of them realizing that the battle was not theirs, but the Lord's, and their remembering just how gracious He had been to them.
Well, what about your life or your family?  Has He ever touched, strengthened, or wonderfully healed before?   Have you ever previously experienced a financial hardship that seemed impossible until God's grace opened up a door for you?  Has He ever made a way out of no way for you before?
Then you too should realize that He hasn't brought you this far to leave you.  So, lift up your voice in praise and allow joy to pierce through the surrounding darkness.  Realize that Our Heavenly Father that loves us is far greater than anything that we could ever encounter or experience. Remember that the key towards experiencing the miraculous is only through obedience to His Word, in praising His Wonderful name and being led by His Holy Spirit.
THEREFORE, HAVE FAITH IN GOD!