Today's Daily Devotional from Pastor Andrew Bills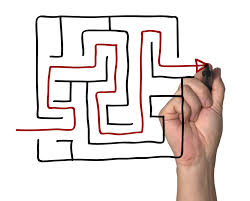 "What Are The 3 Main Tools And Strategies Used Against Believers Today?"
The way you live your life and conduct spiritual warfare reveals if you really believe "The Most High God or the most low devil."
Winning battles doesn't require physical strength, a multitude of people behind you, or even a lot of money.  It requires an intimate spiritual connection with God through Jesus Christ, knowing His Word, and walking in the power of His Spirit.
According to Jesus in John 10:10, "The thief comes only to steal and kill and destroy; but I have come that you may have life, and have it more abundantly."
Christ revealed that Satan's primary purpose is expressed in the threefold area of "stealing, killing and destroying."
Therefore, it's extremely apparent that the three main tools that Satan uses that have unfortunately been proven successful are:  Delays, Distractions, and Disappointments.
When things don't go your way or doors aren't opening as quick as you'd hoped for or you didn't get what you were seeking after, the forces of darkness really begin to turn your mind into a battlefield.
Satan's strategy then has been to bombard your mind with negative questions, accusations, frustrations, and then suggestive ideas in the attempt to lead you astray, crush your spirit, conquer your faith, and destroy your life.
Through his attacks and activities, he kills dreams and visions, crushes ideas and wounds spirits, destroys marriages, homes, relationships and careers, invades and subverts rightful thinking, steals peace and poisons minds, creates divisions and deceives hearts, entraps people into different addictions and bondage, directs people into debt and poverty, brings sickness and disease, seizes confidence and curses futures, masterminds hatred, and leads people straight to death and hell.
But Jesus declared that "I have come that you may have life, and have it more abundantly."
As a true believer, Christ has given you Eternal Life and placed The Life Of His Spirit inside of you.
As a child of God, you now have the untold or unlimited capacity of His grace, goodness, beauty, love, mercy, wisdom, joy, strength, authority, and power.
So in whatever way Satan and the forces of darkness attempt to operate in our midst, as born-again, blood washed, Bible believing and Spirit led children of God, we've been given absolute authority over them through Jesus Christ.
Jesus Christ conquered the devil, death, hell, and the grave through his death on the cross and his resurrection.  He disarmed Satan and the forces of darkness and obtained a name that is superior, mightier, and above all other names whether in heaven, on the earth, or underneath the earth.
Through the name of Jesus Christ, you now have the ability and authority to resist the devil, to bind the forces of darkness, to rebuke him, to tear down his strongholds, to destroy his plans, and to frustrate his counsel and activities.
But again, the way you live your life and conduct spiritual warfare reveals if you believe "The Most High God or the most low devil."
So, who do you believe?
THEREFORE, HAVE FAITH IN GOD!