Today's Daily Devotional from Pastor Andrew Bills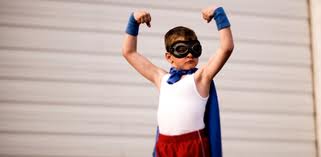 "Are You One Of The Lord's Heroes Of Faith?"
A hero is a person who, despite a dangerous, distressful or dismal circumstance, chooses to bravely respond or act in the midst of that dark situation. Heroes are not perfect people, but are those who choose to rise above and look beyond the present conditions and are driven to act.
Today, you too can be an example of one of God's heroes, by allowing your life to be characterized not by your falling down, but by your rising up. Many people choose to stay down when they fall, but today's heroes of faith realize that God has created them for better things, and make decisions to no longer allow their wounded pasts or hurtful present conditions keep them down or defeated.
Have you fallen?  We've all failed at some point in time and learned that failure was not fatal and refused to let it be final. But the distinction between victory and failure is in the getting back up as you allow God's promises and The Holy Spirit to seize, resurrect, ignite and strengthen your heart.
You first begin by understanding that Proverbs 24:16 NIV says, "For though a righteous man falls seven times, he rises again." Then secondly, you recognize that Christ daily grants mercy and grace to us. Lamentations 3:22-24 NIV says, "Because of the Lord's great love we are not consumed, for his compassions never fail. They are new every morning; great is your faithfulness. I say to myself, "The Lord is my portion; therefore I will wait for him."
So today, who are God's heroes of faith?  They are the people that struggle to arise each morning to go to work and return home to provide for their families. They are the drug addicts who have broken free, the teenagers who live responsibly in the face of parental alcoholism, the prostitutes who have become morally pure, the single mothers who chose not to abort, the students who chose not to drop out. These everyday heroes are the men who've chosen to be responsible role models and take care of their children, the healthy spouses that love and care for their ailing or dying spouse, and the fallen, broken and now resurrected preachers who now gratefully and mightily preach Jesus Christ.
We are the forgiven and the redeemed in Christ who are setting an example for many others to follow, knowing that the only thing that lasts forever is His Mercy and Wonderful Loving Grace.
THEREFORE, HAVE FAITH IN GOD!