Today's Daily Devotional from Pastor Andrew Bills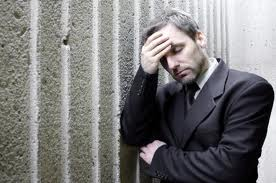 "Are You Not Saved if You Struggle with Sin?"



If a genuine believer continues to struggle with any sin after confessing it to God and asking for forgiveness, does that mean he was never saved?   The answer is no.
When you open your heart and accept Jesus Christ as your savior you are saved from the power of sin.  You are born-again, you've become a new creature in Christ, your name is written in the Book of Life, you become a child of The King and are washed in the blood of Christ.
You are now " A Redeemed Spirit Living In An Unredeemed Body."  You now have a dual nature, in which your new spiritual man will seek to commune with God, serve Christ, read the Word and be led by The Holy Spirit.  But your old fleshly man or fallen sinful nature will, throughout the rest of your life, be at war against your spirit.
Galatians 5:17 tells us that "The sinful nature wants to do evil, which is just the opposite of what the Spirit wants. And the Spirit gives us desires that are the opposite of what the sinful nature desires. These two forces are constantly fighting each other, so you are not free to carry out your good intentions."
Romans 7:23 NLT says, "But there is another power within me that is at war with my mind. This power makes me a slave to the sin that is still within me."  This clearly speaks of a "war" going on inside the believer.   
Christians traditionally have spoken of three great enemies they face: the world, the flesh, and the devil. The world is "out there" and all around us. The "flesh" is inside and loves to answer the call of the world. And it seems like the devil is everywhere, like a roaring lion, seeking whom he may devour (1 Peter 5:8).
This ongoing inner battle, is a continual siege with repeated attacks against our minds, with harassing, battering, oppressive and never ending tenacious assaults against our new spiritual man.
Learning to resist temptation, overcome sin, and live a victorious Christian life are all part of the constant common experience of all believers everywhere.
While the Spirit of God would lead us one way, our carnal or fleshly nature would lead us another, thereby producing an ongoing struggle which exists in our minds.  They are opposite in their nature and will never harmonize.  Which are you yielding to?
Then Romans 8:13 NLT commands us,  "to put to death" the deeds of the flesh. We as believers are not to go around "practicing sin" and premeditatedly or purposefully taking advantage of God's grace.
Therefore, fight the good fight of faith and walk in the Spirit, but if you fall, repent and by God's grace get back up, put on the armor of God and keep on fighting in Jesus' name.