Today's Daily Devotional from Pastor Andrew Bills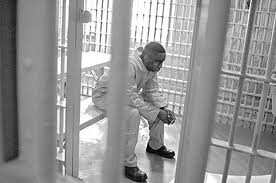 "Are You Living Under God's Grace Or Sitting On Death Row?"
"Are You Aware That It's All Coming Up Again?"  One may not know how or when but there is coming a time when your eternal soul shall be separated from your physical or mortal body through death.
Hebrews 9:27 says, "It is appointed unto men once to die, but after this the judgment."  Death simply means "to be separated from."   Physical death separates the soul from the body and spiritual death separates your soul eternally from God, if you died outside of Christ. 
There are no exceptions made because of your accomplishments, rank, beauty, talent, patriotism, wisdom or financial success.   There is no hope of reprieve and none shall escape.
While we are all under the sentence of death, "Have you made right preparations for it?"
For after death you cannot come back and do what you forgot or neglected to do.  You cannot return back and ask God's forgiveness for your sins that in this world you refused to do.  Nor can you return and correct the evil deeds that you once performed.
As believers in Christ, we have the wonderful assurance we shall never walk through that valley alone, but rather will be escorted through that dark passage by God's Holy Angels, directly into the very presence of our Living Lord and forever be with Him.
However, the unbelievers, those who neglected or rejected Christ, when they pass into eternity, their destiny will also be made known to them with a final interview before The Lord at The Great White Throne, where their doom will be pronounced and delivered for all eternity. (Read Revelation Chapter 20)
Millions today are living their lives in bondage to sin, fear and unbelief, and have excepted it as their normal way of life.  Whether they want to believe it or not, they're now living on death row and are being victimized and held prisoners by Satan and the forces of darkness.
But Christ has come to set them free, give them life and life more abundantly.  Many don't have a single clue as to what they're missing, which is "Life In The Spirit Of God And Walking Under His Grace."  
Grace from God is offered and meant to be received as a free gift through faith in Jesus Christ.  When you live under God's grace, you'll begin to awaken to the new life of Christ within you, the magnificence of His wonderful fellowship and the freedom that you now have through Him.
There is no other way to be pardoned from sin or set-free from the powers of darkness than through accepting  the sacrifice of Jesus Christ upon the cross and believing in His Resurrection.
Nothing can deliver a sinner from death row and from being condemned on the day of judgment except the atoning blood sacrifice of Christ.  No one will be saved from eternal punishment in the lake of fire who despises, neglects or rejects so great a salvation.
While salvation is free, "It Certainly Didn't Come Cheap."  God had our best interests in His heart when He sent Jesus to die for our sins.  Christ took our sins upon himself and bore them on the cross.  He was made sin for us which means that He took our place so that we could become righteous or have right standing with God.
When people deny and continue to reject Jesus, they continue to remain in bondage to sin and live on death row awaiting their execution.
One day He shall return as The Judge of glory. Have You Made The Right Preparations To Meet Him?