Today's Daily Devotional from Pastor Andrew Bills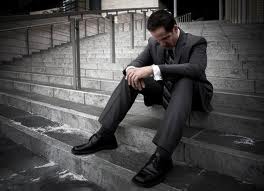 "Are You Going To Church But Returning Home The Same Way?"
Do you have questions that need real answers?  Are you in need of a fresh revelation from The Lord?    Are you praying but not seeing answers?  Do you want to see the power of God moving in your life?
Experiencing the grace and power of God is MUCH MORE than just routinely attending a religious service, sitting in a church pew, clapping your hands to the beat of the praise music or saying an occasional "Amen" as the pastor preaches.
The Word of God is The Power of God Through Christ Jesus.  The same Word that became flesh through the incarnation is very real today through His resurrection. And today, Jesus still saves, forgives, delivers, heals, provides for, comforts, enables and strengthens.  DO YOU KNOW AND BELIEVE HIM?
In Acts 8:26-40, we are given an amazing story in which The Holy Spirit goes into great detail to tell us about a man returning home unsatisfied about his religious experience and was still hungry for the truth.
Returning from the Jewish worship services in Jerusalem, he sat reading a scroll of Isaiah 53: 7-8, with a great desire to know more.  There was still a void in his heart as he left, but God went into action on the dusty road as he was on his way back home.
Philip, who was one of the original deacons selected to serve tables in the church, was now mightily being used by God to evangelize the region by preaching Jesus Christ. 
Philip, who wasn't told what to expect, was being divinely guided to go to a desert road as The Lord was supernaturally controlling the events.  So upon arrival, he found this Ethiopian Eunuch of great authority sitting in his chariot reading.
When Philip appeared, the Ethiopian Eunuch didn't question Philip about who he was or where he'd come from.  He needed something else, ANSWERS!   Answers that only God could supply.
So a man of God, full of The Word of God, anointed with The Spirit of God was being used to preach Jesus Christ.
God had gone and still goes to great lengths for you to know and experience Him.  The only question that remains is "Are you willing to allow Christ to impact your life through His Word and Holy Spirit?"
In Acts 8:30-31 NASB, the Bible says, "Philip ran up and heard him reading Isaiah the prophet, and said, "Do you understand what you are reading?" And he said, "Well, how could I, unless someone guides me?" And he invited Philip to come up and sit with him.
Philip did more than just interpret this portion of scripture, HE PREACHED JESUS to this eunuch.  He didn't offer any religious philosophy, church traditional views or new age doctrine.  HE PREACHED THE RESURRECTED AND ASCENDED JESUS CHRIST! 
God knows who you are, where you are and what you need most.  If you give Him all of yourself, He will give you all of Himself. 
"Is your heart hungry for Him?" What is it that you're missing or lacking?   What do you need from The Lord?  What void do you have that needs to be filled? What emptiness are you experiencing that needs to be satisfied?  What do you need from The Living Christ?
Christ, through His Word and Holy Spirit, wants to move in your heart and life and orchestrate in your affairs.  Will you walk with Him and allow God to do something gracious and amazing that only He can do. 
The Jews of that day believed that eunuchs were prohibited from coming into the assembly of God's people because they were regarded as ritually impure according to Lev. 21: 20 and 22: 19-25.   But Isaiah had prophesied that one day eunuchs would be allowed into the assembly of God's people in Isaiah 56: 3-5, and that prophecy was fulfilled here in Acts.
So when the eunuch saw there was water near, he asked Philip to baptize him and after making his confession to Christ, Philip didn't hesitate to baptize him.
Finally, upon returning back to his chariot, he wasn't troubled that Philip was snatched away by The Spirit of God and it didn't seem to bother him.  For he now had come to experience the Risen Christ and kept on rejoicing as he went on his way back home.