Today's Daily Devotional from Pastor Andrew Bills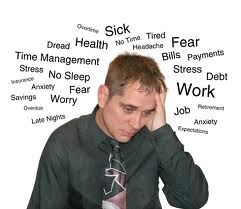 "Are You Experiencing the Opposite Of What You're Believing God For?"
In a world filled with unthankful bosses, unsympathetic relatives, screaming kids, unkind drivers, unfriendly church members, demanding bill collectors, and many other endless problems, what's the secret to standing in faith and believing The Lord?
In life, you will encounter times when you'll feel like giving up and throwing in the towel because your present situation may appear as if all hope has eluded you.  Just learn and remember the importance of seeing things the ways God sees them, then arise and take authority over those conditions.
For Faith always has been and will forever be the mark of God's childrenfrom the beginning of the world through eternity.
In the 17th chapter of 1st Samuel, we read the wonderful story of young David, who after going out to take provisions to the soldiers on the battlefield, he saw them mightily trembling before a massive giant in the opposing army that stood cursing Israel and God.
1st Samuel 17:26 NIV says, "David asked the men standing near him, 'What will be done for the man who kills this Philistine and removes this disgrace from Israel? Who is this uncircumcised Philistine that he should defy the armies of the living God?'"
When King Saul and the Israelite soldiers saw Goliath, they believed he was too big to fight, but when young David saw Goliath, he believed he was too big to miss.
There were two things which provoked David, one was the character of that uncircumcised and profane Philistine, and the other was the fearful king and frightened soldiers who represented the armies of the living God.  So David rose up in faith and believed that God would take authority of those conditions.
So challenges, problems, pressures, and troubles, "How Do You See Them When They're In Front Of You?"
Hebrews 11:1 NIV says "Now faith is confidence in what we hope for and assurance about what we do not see."
There is scarcely any verse in the New Testament more important than this, for it reveals the true nature of faith, and it's the only definition or description given in the Scriptures that Faith gives reality or substance to the things hoped for.
Regardless of any opposing or contrary being seen or heard, under the influence of faith, a believer allows God's promises to impact our thinking and control our mind throughout all various situations.  Then, that faith enables us to act in ways to exert authority in the name of our Lord Jesus Christ.   Faith gives us ability or force to continue to believe, stand, and move forward despite what we physically see or are experiencing.  Eternal life depends on the existence and the exercise of faith.
Are you aware that God always does great and mighty things through believers that others consider insignificant or unimportant? One person yielded to God's Word and Holy Spirit through faith can accomplish more than 100 people without God.
Believers today have never seen God, never seen heaven, never seen Jesus physically and never seen a body raised from the grave after being dead 3 days.  But all the evidence is more than satisfactory to his or her mind and heart through God's spoken word on these subjects, and along with the indwelling Holy Spirit, are more than enough proof that our SAVIOR LIVES and has the power to enable us through all the circumstances we face in our lives.
Continue to trust in His name, rise up and look beyond your mountains, stand on His Word, and step out in faith and know thatHis Grace will always meet you there.
THEREFORE, HAVE FAITH IN GOD!