Today's Daily Devotional from Bishop Andrew Bills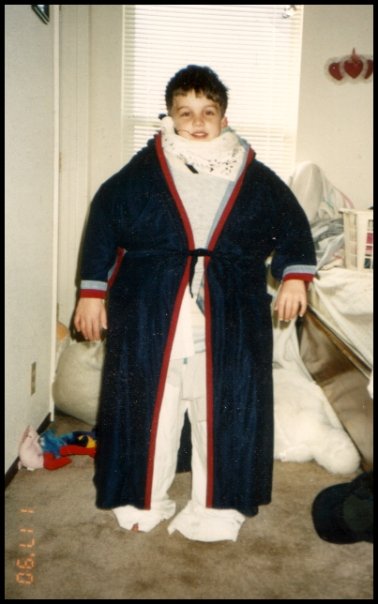 "Are You Aware That You Just May Have Too Many Clothes On?"
When I was a little boy, my brother and I loved to play a special game. We would get into our closets and race to see who could put on the most layers of clothes first and still be found standing. After putting on layers of different pants, shirts, sweaters and coats, we soon both discovered how uncomfortable, bulky, awkward, restrictive and hot things became.
Suddenly, we found ourselves racing to take off, disrobe, or pull off all of these clothes because it wasn't a proper fit for us to carry on our usual activities.
As I reflected on this contest, The Holy Spirit quickly reminded me of the words given by the Apostle Paul in the book of Ephesians.
Ephesian 6:11 ESV says, "Put on the whole armor of God, that you may be able to stand against the schemes of the devil."
Are you aware that before a person can put on the armor of God, there first must be a complete disrobing, taking off or getting rid of the old man in order to put on the new man? But, it is even more important to realize that once you've put on the armor of God, not to try and put back on the old clothes again.
Just as God clothed Adam and Eve in the Garden, because after The Fall when they realized that they were naked and adorned themselves with leaves, God disrobed them and then made them fit to stand before His presence with a special garment prepared by Him. Once a person comes to Christ, God dresses you in Christ, which is the new wardrobe for every believer to wear.
The problem is that too many people are refusing to disrobe, take off or put away their old clothes and are still trying to wear them underneath while attempting to wear these new clothes.
Their old clothes reflect their refusal to die to self and keep their old nature alive while conducting activities that God's Word warns against and condemns. While at the very same time, they attempt to represent themselves as "spiritual," people of faith and ambassadors of Christ Jesus.
This activity is referred to as carnal or deceptive and is an open scandal before the face of God.
God has given Christ to every believer, and He is to be worn at all times, until we have finished our course on earth. For our combat is against the devil and all the forces of darkness, which attempts in many ways to deface the image of Christ and remove faith from within our hearts of all believers.
As you put on Christ, read the Word of God and are led by The Holy Spirit, you have been enabled with the heavy armor of God, which can sustain you against the fiercest assault and every violent temptation from the enemy.
As you put on the whole armor of God, Christ becomes your protection in every conflict and your defense against every act of aggression. Dressed in the whole armor of God, no part of us should be given over to the enemy at any time.
As a believer in Christ, you can rejoice that you have not be left unguarded at any time by God and that He will never forsake you.
THEREFORE, HAVE FAITH IN GOD!