Today's Daily Devotional from Pastor Andrew Bills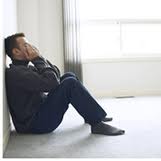 "Are You Aware That God Has Special Plans For You?"
If you're a believer, God has made you a joint heir through Jesus Christ and has special plans for you.  For you've been called out of darkness, set free and filled with His Spirit with the potential to fulfill His Will.
It's not in the mentality of God for you to think that you've been saved just to go to heaven when you die and just sit around idle until then.  You've been called into fellowship with God and to experience the power of His Spirit living through you to make changes in your home, community, church, city, country, and even the world by standing up in faith through Jesus Christ.
Now, Satan will lie and try to make you think that you're a failure, that you can't amount to anything, that you're useless, that you lack the courage, that you're situation is hopeless, and that you don't have what it takes to be used by The Lord.   He will tell you that you're not saved, anointed enough, or have not been saved long enough to do His Will, but that's a lie from the pit.
For God chooses and uses ordinary people, just like yourself, to be a witness and example before the world regarding the power of God through Jesus Christ.  He enables you to serve Him and He's the one you are to look to for your guidance, wisdom, and strength.  You must learn and remember that wherever the Will of God will take you, The Grace of God will keep you.
In 1st Corinthians 1: 26-29 NLT, The Holy Spirit said through The Apostle Paul, "Remember, dear brothers and sisters, that few of you were wise in the world's eyes or powerful or wealthy when God called you. Instead, God chose things the world considers foolish in order to shame those who think they are wise.  And he chose things that are powerless to shame those who are powerful.  God chose things despised by the world, things counted as nothing at all, and used them to bring to nothing what the world considers important.  As a result, no one can ever boast in the presence of God."
Gideon was afraid, Moses complained that he couldn't speak well and Barak the general refused to take his army to battle unless Deborah the Prophetess accompanied him.  Samuel was just a child when called by God, the Pharisees called Peter and John ignorant and unlearned fishermen and just like them, the world often taunts us Christians as "losers."
But our victory and success is not dependent just upon our human wisdom, physical might, natural talent, or earthly resources.  God has always shown His power by choosing and using the under-qualified, the abandoned, the weak, the obscure and the unlearned.  Those that God uses are those who will humble themselves, be pardoned by His grace, stand on His Word and be filled with His Spirit in or to be mightily used of Him.
Christ has even used young children and teenagers that are led by Him to silence the mouths of some elite infidels and those that believe they are in the highest ranks of humanity. 
The flesh of proud men always stands in opposition to The Spirit of God and the opinions of the world are in contradiction to the divine wisdom and the anointing that comes from above.
By bestowing His Grace on the humble, The Lord has a lengthy history of confounding the wise to bring to them to shame, just to reveal to them how little their wisdom contributes to the success of His Divine cause.
God has redeemed you and wants to elevate you through His Word and the power of His Holy Spirit to do things that the world cannot understand or resist.
Will you surrender, submit, and commit yourself to Jesus Christ and His Will for your life?