Today's Daily Devotional from Pastor Andrew Bills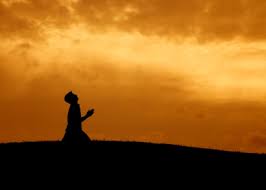 "Are You Aware That God Grants You The Power To Go On?"
As I sat in church yesterday, gazing around the assembly, this wonderful couple suddenly caught my attention.  As my eyes  became fixed upon their smiling and radiating faces during worship, The Holy Spirit spoke to my heart and said, "They are trusting Me for the power to go on."
As I meditated on His Words, I began to reflect upon their severe struggles and tragic experiences:  Their two young children were killed in a plane crash, then later the wife suffered a massive stroke, leaving her with a length period of hospitalization and physical therapy.   As she's trying to regain and manage her ability to walk and maneuver, she received more bad news from her doctor, the diagnosis of cancer and is now undergoing chemotherapy.
Her faithful and loving husband, has never left her side other than to attend church services, then he would immediately return back to her bedside.   Once she was able to come to church, being pushed in a wheelchair, her husband lovingly ushers her in to be blessed by The Word of God and loved on by the other saints in the church.
This wonderful couple is one of the "unsung heroes of faith."  For through it all, they have not lost their faith and are still looking to Jesus Christ as their Lord.
Many people think that they have reasons to complain or find fault with God because of adverse circumstances, negative situations or painful conditions.  But, we must learn to trust God daily for our strength, provisions, His intervention and His Grace.
Suddenly, I remembered the Old Testament story about King Asa….
2 Chronicles 14: 11 NLT says, "Then Asa cried out to the LORD his God, "O LORD, no one but you can help the powerless against the mighty!  Help us, O LORD our God, for we trust in you alone. It is in your name that we have come against this vast horde. O LORD, you are our God; do not let mere men prevail against you!"
King Asa, David's great-grandson, was sitting on the throne of Judah. Because he had eliminated idolatry from within Judah, God gave the land peace.  Suddenly, after many years of peace, a foreign army, which was greater in numbers and equipment rose up and came against them.
After he set his troops in order, he fell down on his knees and prayed to God.  Asa's prayer contained the essence of a believer's attitude whenever threatening dangers or conflicts arise in our lives. 
While Asa's prayer is short, his cries are the real language of faith and reveal his expectation from God.  No matter what life throws at us or the devil brings against us, we must trust God to be our refuge and rest in Him and the promises of His Word.   Often we must endure a variety of hardships while standing, but we must continue to look and depend on our Lord.
While we may not be able to always choose what will happen to us in life, we always are in control of the attitude that we will take towards the things that do happen.
King Asa chose to never give up and God intervened.  And just like the earlier couple in this report, against all odds, they are still standing in faith on God's Word, trusting God for their daily strength, enduring many different hardships, taking it one day at a time, while yet rejoicing in the Lord Jesus Christ.
Never give up on trusting in God.  Allow Christ to grant you the power to go on, for His Grace is more than sufficient to see you through.