Today's Daily Devotional from Pastor Andrew Bills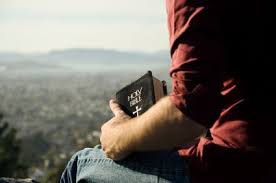 "Are You As Close To The Lord As You Should Be?"
What is it that is keeping you distant from Him or from doing His will?  Past disappointments?  Unanswered prayers?  Things not turning out the way you'd hoped or planned?   Confusion, hurt, anger, or grief?  Sin?
What you don't realize is that Christ knows more about you and your circumstance than even you do.
Are you aware that your cure, inner healing, answers, comfort, forgiveness, deliverance and strength will all come as you draw closer to Him?
Luke 15:20 NIV says, "So he got up and went to his father. "But while he was still a long way off, his father saw him and was filled with compassion for him; he ran to his son, threw his arms around him and kissed him."
In this familiar illustration, the son had "messed-up" just like so many of us have time and time again.  No doubt, just like so many of us, rather than drawing closer to God and allowing Him to make "sense out of our non-sense," we keep going. While we keep struggling to "save face" by continuing to handle matters ourselves,  the pit grows deeper and our misery escalates even more out of control.
Then like the prodigal son, suffering, sadness and despair brings many to the place of realization that where they are is not the father's will for their lives.
So even though he was ashamed and was being driven by his needs, he arose, shook off the effects from being with the swine and started his journey home.
Now, it doesn't matter if you are a great distance away and it's been years since you've thought about God or if you're just not as close to Him as you need to be as you're struggling to make it in life.
The beauty in the parable, which Jesus Himself told, of the prodigal son was of the father's wonderful reaction and exciting love as he saw his son coming to him.   The father had been hoping and watching for his son's return and once he caught a brief glimpse of him, he ran towards him to love on him.
The father did not concern himself with what had happened in his son's life or the misery that had overtaken him, HE LOVED HIM and only showed His compassion towards his returning son. Then the father unexpectedly but wonderfully threw a large reception to celebrate the occasion.
Though wretched, improvised, beat-down, emaciated and hungry, when the father saw his son, he ran towards him and met him in love with arms wide open.
Now, the hunger that is in your heart for God and the need for His divine intervention in your life are enough to bring you to Him. 
Be like the prodigal son and set you eyes towards Your Father.  Do not confer with flesh and blood, do not listen to discouragement from others.  COME HOME!!!   DRAW CLOSER TO HIM!!!
Know that you're out of place not being with Him, close to Him, filled with His Spirit or being led by Him.
Forget about your circumstances or what you've gotten yourself into,  TURN TO CHRIST!!!  You will not have a cold reception because He is looking and has made provisions for your return.
He is ready to shower you with His love, forgiveness and amazing grace.  And that is just the very beginning.
THEREFORE, HAVE FAITH IN GOD!