Today's Daily Devotional from Pastor Andrew Bills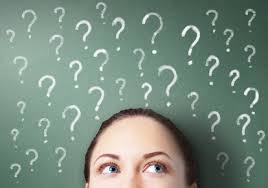 "Are You Allowing Uncertainty To Crush Your Heart And Rob You?"
On different occasions doubt, uncertainty, skepticism, indecision, insecurity or instability has arisen in the hearts and minds of God's people to trouble or perplex them regarding God's power and His promises during  difficult times.
But, nothing should be allowed to give us such a lack of assurance or separate us from the love, grace and the promises of Our Living Savior & Lord, Jesus Christ.  No, not even death itself.
To help us be reminded of this, let's reconsider the story in Matthew 14: 22-36 of Peter walking upon the water.  After struggling and exhausting themselves to keep their boat afloat on the sea during a turbulent storm, Jesus goes to their rescue by the means of walking on the water.  But when they see Him coming, they're even more afraid believing him to be a ghost.
So Jesus calls out to them, identifying Himself and tells them not to fear.  Peter responses, "If it is you then permit me to come to you."  Jesus said, "Come" and Peter began to walk on the water towards Christ.
Then Matthew 14: 30-31 says, "But when he saw the wind, he was afraid and, beginning to sink, cried out, "Lord, save me!"  Immediately Jesus reached out his hand and caught him. "You of little faith," He said, "Why did you doubt?"
In this familiar story Peter, being upheld by the power of Christ, walked upon the water not for any personal gain but to go to Jesus. As long as his full focus remained on Jesus, he was wonderfully borne up.  But when Peter saw and felt the strong hard wind blowing against him and the violent waves of the sea increasing to rise, his eyes became distracted and his attention diverted away from Jesus, who initially was empowering him to walk on top of those opposing conditions.
Even in our worst or most severe stormy days, HE IS OUR VERY PRESENT HELP.  Our dependence should be on Christ.  For He's far greater and more superior than any hard time, negative situation , painful condition or demonic activity that you could ever encounter or experience. 
To show the greatness of His love, mercy, power and grace, various adversities will arise in our lives to often tempt, discourage, oppose, defeat and even try to destroy us but special promises and grace have been given to all, whose eyes remain focused on Christ.
It was through FAITH in Jesus that Peter was being supernaturally and divinely upheld, but when that faith wavered, the laws of gravitation were re-activated during his supernatural walk and then he began to quickly sink.  The violent winds and raging sea may have distracted his attention away, but it was the reduction of his faith that caused him to quickly sink and endanger his life.
After saving his life, The Lord rebuked Peter for his weakness of faith in allowing doubt to prevail to rob him of blessing.  For there is no good reason why Christ's believers today should be of a doubtful mind when we've been given so great a salvation with so many assurances.
According to the Word of God, we should always expect our Lord's divine intervention into our lives and affairs through faith.  We should trust that His almighty outstretched arms will rescue and deliver us in every situation. 
Satan will speak to your heart and minds in an attempt to distract, divert, discourage and depress your mind and crush your spirit as you face the circumstances in your life.  But don't allow doubt and unbelief to rob you of the blessings and victory God wants you to experience through Christ.
Know that the cure for doubt and unbelief in all situations is to keep your mind  and heart renewed in The Word and Promises of God.  Learn God's Word, renew it in your heart, recite it daily, meditate on it day and night, never let it depart from you and your life will be descriptive of Psalm 1: 3, which says "And he shall be like a tree planted by the rivers of water, that bringeth forth his fruit in his season; his leaf also shall not wither; and whatsoever he doeth shall prosper."
THEREFORE, HAVE FAITH IN GOD!