Today's Daily Devotional from Pastor Andrew Bills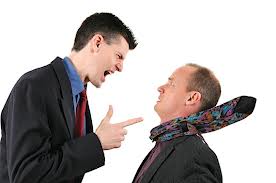 "Are You Allowing Someone To Talk You Out Of What God Has Revealed To You?"
During these days of satanic entrapments, false prophesying, circus antics, idiocy, insanity, and just plain lying, you must learn and know God's Word and be led of The Holy Spirit for yourself or you'll face discouragement, defeat, and destruction.
While I believe in the power of God and the gifts of God's Holy Spirit, have been used in these areas and have personally witnessed God moving supernaturally in these areas, there are still those who will target and prey upon you by saying:"God told me to tell you or I have a word from the Lord for you." And they have not been sent by God, and you need to beware of these wolves in sheep's clothing.
God has been and forever will always be FAITHFUL TO HIS WORD, and it's there that you must always learn to trust in, rely upon, remain faithful to, and then be watchful, prayerful, and use discernment as you go forward.
In 1st Kings Chapter 13, we are given the story where God had spoken to an unnamed prophet and directed him to go prophesy against the evil king Jeroboam who had built false altars to make people worship idols all throughout the land of Judah. The anointing of God was so upon this prophet that even when Jeroboam attempted to lay his hands on this prophet, the king's hands miraculously "dried up" and then healed just for him to see, know, and experience God's power.
But throughout the story, we also learn that God, in his instructions to this unnamed prophet, had told him not to even eat or drink anything until he had completed his mission and had left that land after delivering the message to Jeroboam.
Unfortunately, while this unnamed prophet was faithful in delivering God's message to the evil king and he had been miraculously used by the hand of God in doing so, on his way out of that land, he allowed Satan to distract him from God's Words to him.
Tired from his journey, alone, wearied from the heat of the day, hungry from fasting and thirsty, as this unnamed prophet rested for a moment along the side of the road under an oak tree, an older man claiming to also be a prophet approached him with some very appealing, alluring, and persuasive words.
In 1st Kings 13:18 NIV it says,"The old prophet answered, 'I too am a prophet, as you are. And an angel said to me by the word of the LORD, 'Bring him back with you to your house so that he may eat bread and drink water.' (But he was lying to him.)"
A false prophet is a presenter of incorrect doctrine or one that will falsely and unjustly lay claim to divine inspiration to lead you astray. We must remember that Satan himself can even appear as an angel of light to bring deception and ruin into our lives.
Satan will bring suggestive thoughts into your mind or send someone directly to you saying: "It's okay, nobody will know or see you. Everybody's doing it. An angel sent me to you because you know you have needs. God told me to tell you. Or it's all right to be religious, but aren't you taking this thing too far?"
It became totally apparent that an angel of darkness and idolatry came forward to meet this unnamed prophet as an instrument to discredit God's Word, influence, then detour his mind and mission and then bring destruction into his life.
The unnamed prophet arose, went back into the city with the older prophet, and dined and refreshed himself at his home, all at the great displeasure of God. Then finally, on his way home out of the city, his life was shortened, as he was struck down by a ferocious lion on the main road.
Learn God's Word for yourself. Walk in obedience to Christ and then you'll experience the spiritual, supernatural hand of God moving in your life and in your affairs.Yield yourself only to The Holy Spirit's guidance. Trust in the Lord and lean not to your own understanding, but in all your ways acknowledge God and He shall direct your path.
THEREFORE, HAVE FAITH IN GOD!