Today's Daily Devotional from Pastor Andrew Bills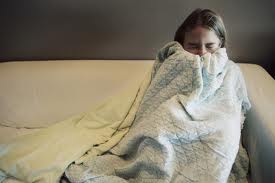 "Are You Allowing Fear To Hold You Hostage?"
The Black Panthers, a radical militant group of the 1960's and 70's, began to threaten the City of New York.  They declared that they would start blowing up all the bridges through the city unless their demands were met.  The authorities responded by imposing curfews, conducting roadblocks and massive manhunts, scouring the city for them without any initial success. 
The leaders of the FBI appealed to a very prominent Black Pastor, Dr. E.V. Hills in Watts, California, to speak to the black community throughout the country to help stop the threats of this siege.  When Dr. Hill met with J. Edgar Hoover, he asked, "How many are involved in that radical movement?"   Hoover replied, "There are 89 militants involved."  Dr. Hill responded, "89 people are holding two million people hostage in New York City?  How is that possible?"
Fear had brought the city into being held captive, not the 89 militants.  They were being held hostage in their minds, and fear was producing unlimited possibilities of mischief and destruction in their thoughts. 
When fear holds you hostage, it will appear to be more powerful, soul-shaking and life threatening than your ability to try to rationally deal with it or spiritually overcome it.
2 Timothy 1:7 says, "For God hath not given us the spirit of fear; but of power, and of love and of a sound mind."
God has not given us the spirit of fear, but the spirit of love, power, and courage to face any difficulty and overcome all danger.   Through The Holy Spirit, we will be strengthened and enabled to confront and go through all opposition with a sound mind which is guarded by the peace of God which defies all understanding.   
Being fearful is a matter of choice.  You may not be able to choose what will happen to you in life, but you clearly can choose the attitude you'll take in responding to things that happen.  You will either choose to be fearful or stand in faith, believing God for His assistance.
The Apostle Paul exhorted Timothy to hold fast, to stand strong upon, and to trust the Holy Scriptures.  In doing so, you too will come to realize the unspeakable value of The Word of God and experience the divine and gracious intervention of Christ in your midst.   
For God hath not given us the spirit of fear or a cowardly spirit, to be afraid of sinful wicked men or evil demonic forces.  We must not be distracted or detoured from living our lives, doing God's will, preaching the Gospel, speaking out against false teachers, reproving people for their evil deeds, and touching the world with the love of Christ.
Fear is a tormenting spirit that bombards your mind, creates mental anguish, and wants you to surrender control over to others.  It causes people to become frightened, stressed-out, and even paranoid.  But God wants you to stand strong against this spirit, resist Satan's temptations, to endure hardness as a good soldier, and be victorious over "the spirit of quit."
Through Christ, you've been given the power to stand up under all the various trials and be triumphant under persecutions.  Though your faith might be tried with fire, we are kept by the power of God through the shed blood of our Lord and should know that the love of Christ Jesus will enable the weak to be strong and stand up in a world that's fallen down.
Christ has given us His Holy Spirit with many precious promises in His Word.  Without Him, we can do nothing, but with and in Him, there's nothing that we cannot do.
THEREFORE, HAVE FAITH IN GOD!