A Special Word from Pastor Andrew Bills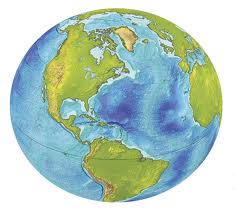 In Luke 4:18-19 Jesus said, "The Spirit of the Lord is upon me, because he has anointed me to preach the gospel to the poor; he has sent me to heal the brokenhearted, to preach deliverance to the captives, and recovering of sight to the blind, to set at liberty them that are bruised, and to preach the acceptable year of the Lord."
Two years ago in May, we launched "The Victory Report Hour" evangelistic ministry.  WE BELIEVED that the work that Jesus began in His earthly ministry is still being performed today as we preach Christ crucified on the cross, resurrected from the dead and ascended on high.
THEREFORE, I BELIEVE that through the preaching of the gospel of Jesus Christ, we shall see the undeniable evidence of The Love, Grace and Power of God.
And through the preaching and teaching of His Word and the mighty moving of The Holy Spirit, I BELIEVE AND WILL CONTINUALLY EXPECT TO SEE lives radically transformed, hearts sanctified, sins forgiven, minds renewed, the gifts of The Holy Spirit of God in operation and many different blessings and miracles from the hand of God.
I BELIEVE that the unclean will be made pure, the profane will become worshippers, thieves will become honest and giving people, the sick will be made whole, drunkards will be made sober, drug addicts will be delivered, spouses will learn how to love their mates, sinners will be loosed from the bonds of guilt and shame, and that those filled with hateful bigotry will be made loving and meek.
I BELIEVE that many others will be set free from cultism, pagan superstitions and other demonic practices as they turn to THE LIVING CHRIST.
Believing that the preaching of the cross is the power of God, I encourage all believers and fellow preachers everywhere, to join in taking the message of THE LIVING CHRIST to the world.  Not with soothing words to magically charm or intellectually captivate, but in clear demonstration of The Love and Power of His Spirit.  God's Word has full Authority both in Heaven and on Earth and is full of promises for us today.  So, DON'T DOUBT IN YOUR HEART, believe on Him and open yourself up to His Grace.
Therefore, as I continue to take Christ into the streets of my local community, and lift Him up globally via the social media, internet, radio, television, newspapers and through our daily devotional emails, I AM BELIEVING GOD for the pulling down of strongholds and TRUSTING GOD TO DO exceedingly abundantly above all that we ask or think, according to Ephesians 3:20, in the mighty name of Jesus Christ.
Will you join with us in prayer and in giving a financial donation to this ministry during this Second Anniversary Month of May?   (To donate, please click on the PAYPAL donation button on the upper right side).
God Bless & Thank You,
Andrew Bills – Pastor / Evangelist