Today's Daily Devotional from Pastor Andrew Bills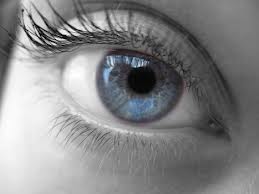 "Is Seeing Really Believing?"
The Bible says that believers are to walk by faith, not by sight. For without faith, the Bible says, that it's impossible to please God. So, why do people naturally take on the attitude that "Doubting Thomas" had in the Bible?
In John 20:24-29 we are given the intriguing story of Doubting Thomas. John 20:25 declares, "So the other disciples told him, "We have seen the Lord!" But he said to them, "Unless I see the nail marks in his hands and put my finger where the nails were, and put my hand into his side, I will not believe it."
Due to his broken heart, deep grief and crushed spirit, Thomas absolutely refused to believe the mere testimony of the other disciples. He required proof in order to be satisfied. His unbelief was more aggravated because he was present at the raising of Lazarus from the dead by Jesus and had heard Christ Himself say, that he would rise from the dead on the third day.
Now after rejecting the proof from the other disciples, Thomas could have remained in his state of unbelief, but Christ chose to reveal Himself to Thomas for examination to touch his heart and impact his life. Then Jesus approved the faith of Thomas, but more highly commends the faith of those who should believe without having ever visibly seen Him.
Now just like Thomas, God loves you and longs to have a personal relationship with you. He wants to show you how to walk by faith and lead a fulfilled life. As we spend time with Him and grow in our relationship with Him, He will impart spiritual truths to us through His Word and Holy Spirit.
Now, in many ways we act just like Thomas, when our confidence or strength is based on seeing, touching, hearing, tasting and feeling. Somehow we trust our senses more than God and His Promises and respond more confidently to the things we see in the present than to the unseen and eternal things of God. So when you put your confidence in such things, you WILL be disappointed.
How can you trust in anything if the things and people you see, relate to or put your trust in, are unreliable and on shaky ground? How can you trust in anything if the things and people you see, relate to or put your trust in, are unreliable and on shaky ground?
There is often a deception when we depend on our feelings, circumstances, and our immediate surroundings. They can lead us to think things are hopeless, and that what we see is all that there is. But God's laws are both spiritual and universal principles of faith. And that the exercising of your faith is always well pleasing to Christ and God always blesses those that trust in and rely on His Word.
This brief passage of scripture reveals that we can always trust The Lord to keep His promise even when we can't see, hear, or touch him in the natural. He is faithful and will always be constant and consistent to His Eternal Word.