Today's Daily Devotional from Pastor Andrew Bills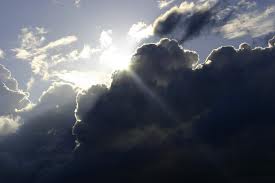 "Are You Aware That God Does Some Of His Greatest Work In The Midst Of Your Darkest Hour?"
..
Darkness – To some it's their natural way of life, and to many others, they thrive by living in it.  But wherever darkness is, LIGHT always has the capacity of overpowering its control and maintaining influence over it.  Therefore, LIGHT belongs in a special class of its own.
"Light" in the Bible is the emblem of knowledge, purity, and truth; as "darkness" is the emblem of ignorance, error, sin, evil, and wretchedness. Light's illuminating power and potency is only derived from The Word of God and the power of The Holy Spirit through Christ Jesus.
Genesis 1: 2-3 says, "And the earth was without form and void, and darkness was upon the face of the deep.  And the Spirit of God moved upon the face of the waters.  And God said, Let there be light, and there was light."
Just as you start reading the Bible, you immediately come upon this TRUTH starting in Genesis, where God called into existence Light which had no previous existence in that place.  Additionally, it must be further noted that this appearance of light was not due to the mere development of nature.
From this starting scripture we learn that He not only IS, but that He has a commanding presence with undeniable authority and power.  "He speaks, and it is done; He commands, and it stands fast."  Light was called forth and overpowered the darkness, all from the creative mandate from God.  And this was the beginning of A New Creation and this work of power and grace is exactly what's done in the heart of a person who turns to Christ today.
This LIGHT, which IS CHRIST, is still so illuminating and powerful that the message preached by the apostles was not derived from man's human reasoning, science, or from any traditions imparted from man.  It was received or inspired from the very same Holy Spirit that was in the beginning.
Well, the darkness back then is the very same darkness that wants to hover over you, your family, your finances, your business or careers, and your entire lives today.  But God is the God of your BREAKTHROUGH.  FOR HE STILL CAN WONDERFULLY SAVE, DELIVER, HEAL, PROVIDE FOR, STRENGTHEN, BLESS, AND GRANT VICTORY in the very midst of every hard time, adverse circumstance, negative situation, painful condition, satanic entrapment, and demonic activity all through the mighty name of our Lord Jesus Christ.
You can never face, encounter, or experience any situation that can be so dark in which Christ cannot shine forth in.  For HE IS our Bright and Morning Star, The King of Glory, The Alpha and The Omega, The First and The Last, The Beginning and The End, and HE IS the remedy, cure, and solution to anything that you're facing.
THEREFORE, HAVE FAITH IN GOD!