Today's Daily Devotional from Pastor Andrew Bills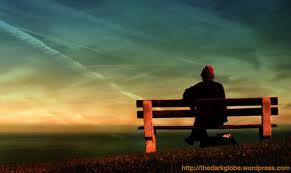 "Have You Ever Felt Like Giving Up 
As You Waited On The Lord?"
Whenever hard times, negative situations and painful conditions arise in our midst, we must believe to see, not see to believe, that our Lord will mightily move in our lives. You must remember that wherever a believer is, he or she can always find a way to the throne of grace through prayer and trusting God for His Divine Intervention.
Today, many only feel like giving up because they don't sense God's presence as they're focusing on their gloomy situation instead of giving Christ their undivided attention, standing on God's Word and listening to the voice of The Holy Spirit.  But The Lord wants to enlarge your testimony and mature your faith as you learn to prevail and pierce through the darkness around you.  And this is not a time to give up but your hour to BELIEVE HIM!
Now, a special word of assurance and an encouraging testimony is found in Psalms 27:13, where David said, "I would have fainted, unless I had believed to see the goodness of the LORD in the land of the living."
Evil had raised its hand as many false witnesses rose up against him and threatened to destroy both his life and the lives of his friends. The opposition was so numerous, mighty, and fierce that it everything physically appeared helpless, hopeless, useless and that death was at hand.
Yet David said that his only support was his faith in God and his belief that he would yet be permitted to see the goodness of God upon the earth. Here David does not speak of a faith that he once had, but of the faith, confidence and assurance that he now has.  But, what was this confidence grounded in?
He believed, trusted and relied on The Word and The Promises of God. And with this deep internal conviction, he had the fullest belief that God would intervene to save, heal, provide and change his present circumstances by delivering him out of the hands of his enemies.
His faith in God was sufficient enough to calm his mind and sustain him under those stressful and heart-wrenching conditions. This psalm clearly revealed David's state of heart and mind despite the efforts of his enemies to destroy him. David firmly believed in God's Presence, and by seeking His Face, he was trusting God for His Divine Guidance and His Almighty Invisible Protection.  And God brought great deliverance and victory into His life.
In times of affliction, perplexity and discouragement, you too can have this same assurance because of God's Love, Grace, and Power promised to all believers through His Word and by His Holy Spirit.
Waiting on The Lord does not mean sitting idle on your living room sofa or a park bench just hoping for anything to happen in your midst. NO!  Waiting on The Lord means standing in faith and waiting with great expectation.  Waiting on The Lord means that you're praising God for having heard your prayer and thanking Him in advance for His Divine Intervention.
Waiting on The Lord means "Standing In Faith" and standing is an act of aggression and strength.  Waiting on The Lord means that you're piercing through the darkness in prevailing prayer as you're standing in faith. Standing In Faith means that that you are refusing to accept circumstances or the conditions the way they are and you are believing God for great changes, according to His promises in His Word.
As you look to Our Mighty Savior and Lord Jesus Christ, through fervent prayer and faith, you too can be delivered from the hands of the enemy that's oppressing you. So, remain encouraged and wait on the Lord with great expectation and the full assurance that God will also intervene mightily in your life.
THEREFORE, HAVE FAITH IN GOD!
_____________________________________________________________________
ATTENTION PLEASE!!!
Do you have a Bible question that you would like to have answered or a personal concern, thought or issue that you would like addressed?
Then please simply send me an email and I'll feature your questions or topic anonymously along with my answer on one of my daily teaching session.
Please email us at: